I'm 35 years old and I've been driving for only a year, because driving in New York City costs a billion dollars a year, not including parking tickets. So I scored another level in adulthood when I took the car in for a maintenance check. It was due for its 30,000-mile inspection, but mostly, I was worried about the fish living inside our Prius. The conversation with Devon went like this:

Me: I think there's something wrong with the car. The "check fish" light came on.
Devon: The "check fish" light?
Me: Yeah. The light that looks like a fish. There was an exclamation mark in parentheses next to it. The dashboard REALLY wants me to check that fish. I'm worried.
Devon: Sigh. I see.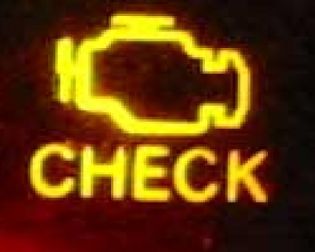 I don't think he saw at all. Sometimes I think he just humors me. He said it meant "check engine," and the exclamation mark meant I needed to check the tire pressure. But that's retarded. I can barely drive, let alone diagnose problems with my engine and tire pressure. Toyota would never ask me to do something so out of my league.